Play Badminton at Kesgrave, Hadleigh or Woodbridge
Whether you are a beginner or a more experienced player, you are very welcome to our fun recreational sessions. Shuttlecocks are provided and rackets are available to borrow. There is no need to book but please telephone the contact person listed below to make sure places are available.

Kesgrave: Contact: Andrew Baker 01473 286007. (map ►)
Thursday evenings 8pm to 10pm. £4 (students £3). Sessions throughout the year except Xmas (organised by Andrew Baker April to August).
Hadleigh: Contact: Alan Hughes 01473 823517. (map ►)
Monday evenings 8pm to 10pm. £4 (students £3).
Sessions will recommence in the Autumn.
Woodbridge: Contact: Peter Webb 01394 386452. (map ►)
Friday evenings 7:30pm to 9pm. £3 (students £1.50). Sessions will recommence on Friday 23rd September.
Organised by Suffolk Badminton Association.
Katie Scott wins Bronze in National Championships
Katie Scott from Suffolk with her doubles partner Amy Hayhoe from Norfolk reached the semi-finals of the Under-15 English National Championships. Katie also got through to the quarter-finals of the singles. The photo shows Amy (left) and Katie (right).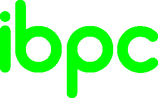 Yonex Ipswich Badminton Performance Centre
Coaching is leading to good tournament results for junior players.
AGM Report ► (PDF 72 kbytes)
Commonwealth champions Chris and Gabby Adcock answering
questions during their visit to IBPC on 9th December 2014.
Invitation to Coaches
Coaches are welcome to visit the Yonex Ipswich Badminton Performance Centre to see up-to-date coaching techniques. To arrange a suitable date and time, please contact the Head Coach, Mark Methven, telephone 07711 851070 or email: markmethven@btinternet.com.
List of Coaches
To help people find a coach, a new list of available coaches has been placed on our coaching web page.
Coaching ►
Suffolk to Have National
Badminton League Team
A new franchise team called the Suffolk Saxons will be joining the AJ Bell National Badminton League (NBL) from the start of the 2016-17 season. The team, managed by Abbeycroft Leisure, is supported by a number of organisations including Suffolk County Council, Suffolk Sport and Suffolk Badminton Association.
Schools Win Through to Regional Finals
Congratulations to teams from the following schools for winning through to the regional finals of the National Schools Competition held in Cambridge on 3rd March.
Under-14 Girls: Bungay High School.
Under-14 Boys: King Edward VI School, Bury St. Edmunds.
Under-16 Girls: East Bergholt High School.
Under-16 Boys: Thurston Community College.
Players from Seven Junior Clubs Compete in Stowmarket Junior Tournament
There was an entry of 38 doubles pairs in the tournament organised by Stowmarket Badminton Club. More ►
Wishing to join a club?
Skillcentre Badminton Club in Ipswich have vacancies for new members, both male and female. Please contact their secretary if you wish to go along to a free first session. Club web page ►
Ipswich YMCA Summer Club for Beginners and Experienced Players
If you wish to play or to learn to play during the summer months, the summer club meets every Tuesday at 7:30pm April to August. You will be very welcome. Club website ► Map ►
Daytime Badminton for Over-50's
Whitton Sports Centre in Ipswich (map ►) have recreational sessions for over-50's on Monday and Wednesday mornings 10am to 12 noon. No booking, just turn up!
Brackenbury Sports Centre in Felixstowe (map ►) have sessions for over-50's on Wednesday and Friday mornings 10am to 12 noon. Again, no booking is required.
Badminton is More Popular than Tennis
A survey by Sport England for the year April 2011 - April 2012 estimated that 535,000 adults play badminton, more than double the numbers that play cricket, rugby and basketball. Sport England Report ► (PDF)
Over 200,000 Young People Now Playing Badminton Weekly
With an increase of 19%, over 200,000 young people between 14 and 25 are now playing badminton. More ► (Badminton England website)
Inclusive Badminton
Wednesdays 4:30 to 6pm (Sept to April) Suffolk New College
For adults with learning disability. Contact Mike McCathy 01473 345350.
Organised by ActivIpswich with Special Olympics Suffolk and Avenues East
Sandy Taylor wins
Over-55 event at Kent Masters Gold Tournament
Receiving his medal for winning the men's singles at Medway Park, Gillingham on 23rd October.